Camp officially begins with the arrival of campers and staff. While most of the camp arrives by land the Newfoundland contingent arrive by plane at the Sydney Airport where they, along with the rest of the campers are royally welcomed by member of the media, camp officials, local politicians and a parade of fire trucks, ambulances, police vehicles and motor bikes. A bus then transports the campers, via parade, to the New Campbellton Bible Camp loacated on the beautiful Bras d'Or Lakes.
Upon arrival at the Camp all receive their cabin assignment and official schedule of events and activities. The campers are housed in cabins according to their age and gender.
Orientation takes place to describe what to expect and procedures of the camp and then…let the fun begin!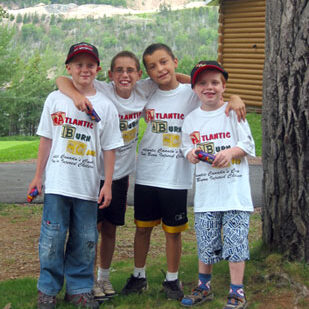 For all camp information and forms. Please click the links below to review and dowload all forms (PDF) related to our campers. If you need more information please contact us.
* You will require Adobe Reader to view all camp documents: Follow the link below to download
"I like everything about camp, especially the friends that I have made."
Camper – Kenna MacIntyre, NS